WE BRING THE FOOD TRUCK CATERING & PARTY TO YOU
The moment our upscale cucinas on wheels roll into your neighborhood, a festive atmosphere unfolds. Ideal for weddings, rehearsal dinners and parties of all sizes, Ibiza Catering's "Ibiza Bites" food trucks bring the kitchen – and the party – to you, no matter the venue.
Building on a legacy of three generations of family chefs, Ibiza Catering's "Ibiza Bites" food trucks bring you an imaginative global brand of cuisine called "SoLa" – a bastardly blend of bold and exotic Latin American flavors and good ole' deep South favorites that's always governed by the very freshest seasonal ingredients – whether it's rock shrimp flown in from Florida or Vidalia onions from the farmer's market. At Ibiza Catering, we take no short cuts when it comes to flavor. That's why each of our sauces, marinades, rubs, dressings and seasonings are handcrafted in house daily. Looking for something different? Our skilled chefs can develop custom menus just for you – from classic southern staples to contemporary fusion dishes.
Fresh, flavorful meals made from scratch are just one part of the Ibiza Bites experience. Step up to our big windows, take a peek inside our open-concept kitchens, and you'll get to watch every mouth-watering dish made to order by our talented and entertaining chefs – right before your eyes. Bistro seating, shaded awnings and umbrellas, and other special touches including hand-lettered chalkboard menus show your guests that no detail has been overlooked when it comes to their enjoyment and comfort.
Contact Ibiza Catering today… and let's get this food truck party started!
[email protected] | 404.857.9308
REQUEST A QUOTE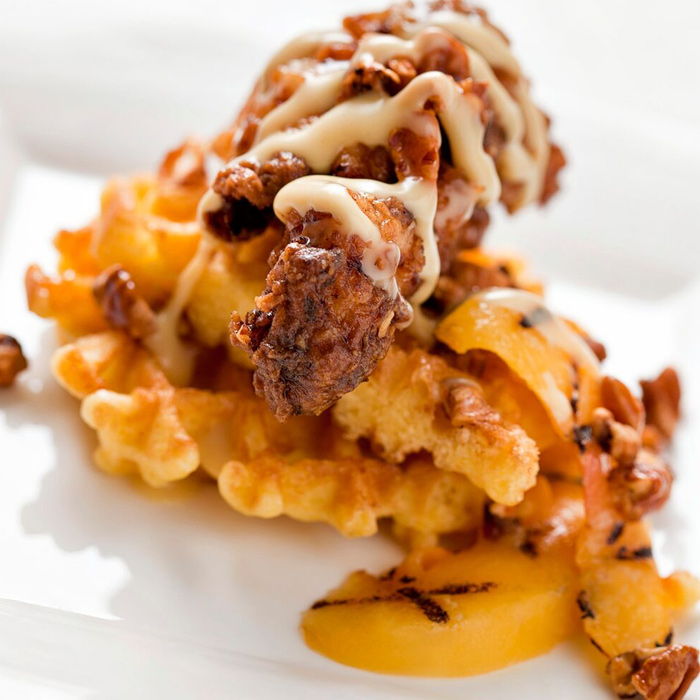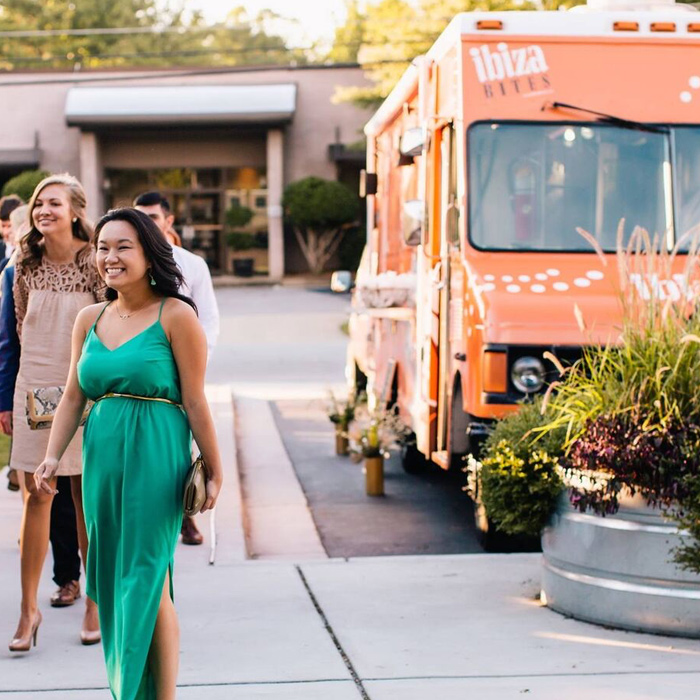 "They call their food truck catering cuisine 'SoLa.' I call it delicious. I still can't get over the fabulousness that was in my mouth (and it's truly been a while since I've been able to make a proclamation like that)."

David K.
"The Skirt Steak was so tender and that Chimichurri Sauce was so yummy. The seasonings used were all on point. It was a delight to eat. Overall, five stars for excellent food and service!"

Ophelia L.
"Thanks so much for catering the Sorella Cycling event. We were lucky to have you. You were definitely the hit of the party!"

Jennifer M.
"Ibiza Bites' catering truck pulled into the driveway this weekend with extraordinary delicacies for a family event — fabulous flavors with artistic presentation. Despite the cold weather, young and old bundled up to the counter. Warmth flowed through Grilled Aalmon over Coconut Rice with Mango Salsa, Ibiza Signature Pulled Brisket over Cheese Grits, and that Darn (good!) Churrasco Steak. Loved the sides of Fried Green Tomatoes with Goat Cheese and Tomato Aioli and the Sweet Potato Fries with Marshmallow. Raf and crew gave great service to my peeps. Enjoyed by all! A wow!"

Ed L.